Our Academy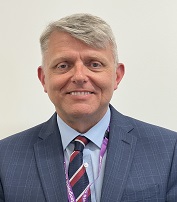 I am extremely proud to be the Principal of Stanground Academy, Peterborough. Our core purpose is to provide your child with a world class education that will enable them to flourish in a complex and ever-changing world.
Our academy is a place of high expectations where students and staff share a clear understanding of the vision and values which shape our culture and enable us to succeed together in harmony. We care passionately about every member of our academy community and will do whatever it takes to provide them with the opportunities to achieve their true potential.
We know how strong academic qualifications influence the life chances of our young people and recognise the important role that both teachers and parents play in this process. We commit to recruit, develop and retain the very best staff who will support your child along their education journey. In turn we expect our parents and carers to fully engage in the life of the academy and support our vision and values.
Our curriculum is the backbone of what we do, it is constantly being evaluated to ensure we can provide your child with the skills and knowledge to ensure their future success. It is both broad and balanced and students have the opportunity to select additional specialist subjects to study to GCSE in Year 10.
We are proud of our extra-curricular programme which contributes to the development of the whole child. These activities can include learning to play a musical instrument, participation in the annual show or a sports team or enjoying the challenge of an expedition with the Duke of Edinburgh Award Scheme. Indeed, if your child has a particular interest, they could lead a club of their own!
We understand that most students will require some form of additional support at the academy, this could include pastoral support from our Year, House or Tutor teams, careers advice from the Future Zone specialists or further education support from our SEND team. All these professionals are part of the wider Stanground staff and are on call to support your child. Children do not all develop at the same rate, we recognise and celebrate difference and expect everyone to be supportive, understanding and kind in their approach.
I hope you share our exciting vision for the future of your child, we will work intelligently and collaboratively to ensure that they reach their true potential. In a world that seems to be changing daily you can be assured that our vision and values will remain a constant and together we will develop successful citizens of the future.
Mr Van Lier
Principal