Sixth Form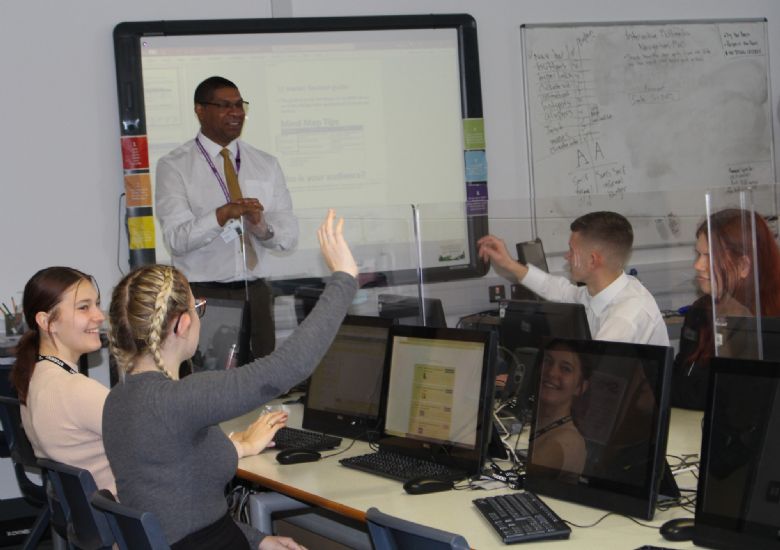 Thank you for visiting our website and thinking of applying to our highly successful and inclusive Sixth Form which strives to become the 'jewel in the crown' for all its students.
Stanground Academy Sixth Form achieved results ahead of expectation this year and has continued to add value to students' results year-on-year.
When applying please be specific with the learning journey that you are looking to take as we are oversubscribed in many subject areas.
We also continue to admit a number of students from outside the Academy, and we are especially proud of how quickly these students become successful, prominent and happy members of our school community.
​All course requirements are listed in our academy prospectus. ​Our A level courses require: 5+ grades 5+ (6+ in specific courses) and our Vocational courses require: 5+ grade 4+ (including English and Maths)
It is not hard to apply! Just download and complete the application form and return it to the academy by dropping it into reception or by emailing it to the contacts at the bottom of this page.
Applying to our Sixth Form
External students must complete both forms below to apply to our Sixth Form:
Students can also apply by clicking here. This will take you to a Microsoft Form to complete.
For more information contact the Sixth Form Manager, Mr C Firth, cfirth@stangroundacademy.org. Telephone 01733 821430. Alternatively, you may also contact the senior leadership link to sixth form, Mrs A Copland, acopland@stangroundacademy.org.