About Us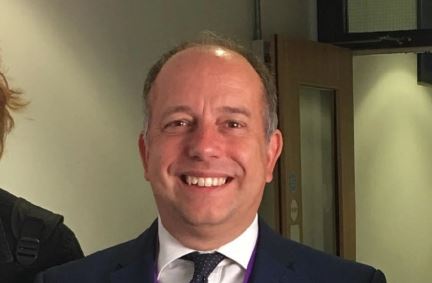 In my role as Principal I will strive to create the outstanding Academy that we can and will be.
At the Stanground Academy we have high expectations of all our pupils and believe in rigorously and consistently enforcing traditional basic standards of uniform, presentation and respect. This, in turn, ensures we create a positive climate for learning in which every pupil can reach their full potential. Our Academy is a calm, orderly and purposeful environment where pupils enjoy their learning, make good progress and feel safe.
I have similarly high expectations of the staff who work at the Stanground Academy. My staff, irrespective of their role, lead by example and act as positive role models for our pupils.
In our state-of-the-art learning environment we are relentless in our pursuit of meeting the needs of all our pupils effectively. Furthermore, our curricular and support teams are determined to deliver the highest quality teaching and learning experience where the needs of all our pupils are effectively met.
Pupils and staff will see a lot of the leadership team during the Academy day. We spend a great deal of time around the Academy, visiting lessons and supporting staff to ensure that basic standards are being met and the quality of teaching and learning is consistently high.
At the Stanground Academy we expect our pupils to work hard but also to play hard. To this end, we offer an extensive range of extra-curricular activities.
The key to our future success is based on an effective partnership between pupils, staff and parents. I will always aim to build positive, trusting and long lasting relationships to support our pupils to be the best they possibly can be.
I look forward to working with you and further develop relationships with the local community.
Yours faithfully
Mr G Carlile
Principal