Key Staff
The Academy is led by the Principal and has a Senior Leadership Team (SLT) of two Deputy Principals and six Assistant Principals.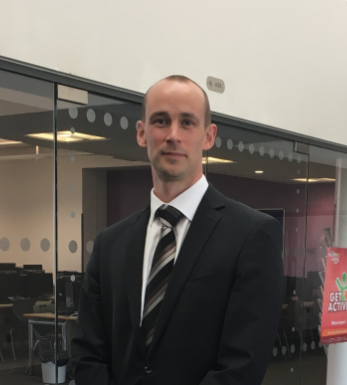 Mr G Lewis
Principal
Mr S Jay
Senior Deputy Principal
Mr K Ainslie
Deputy Principal

Mrs W Gooding
Deputy Principal
Mr D Worstead
Assistant Principal
Mrs D Fundira
Assistant Principal
Mrs S Higgins
Assistant Principal

Mrs H Murray
Assistant Principal

Mr M Stevenson
Assistant Principal
Mr M Tee
SENCo
Mr C Emmerson
Acting Assistant Principal

Curriculum leadership and management is undertaken by heads of department who are responsible for the efficient delivery of the Academy curriculum. Year heads lead and manage the year teams and oversee the pastoral welfare of all students.
| | | | |
| --- | --- | --- | --- |
| Head of Year 7 | Mr J Hayes | Head of Social Sciences | Mrs C Savill |
| Deputy Head of Year 7 | | Head of History | Miss Marsh |
| Head of Year 8 | Mrs H Wade | Head of Computing and Business Studies | Mr P Hughes |
| Deputy Head of Year 8 | Mrs J Catton | Head of Art, Design & Technology | Mrs S Palmer |
| Head of Year 9 | Mrs J Maddison | Head of English | Miss M Barfoot |
| Deputy Head of Year 9 | Mrs C Todd | Acting Head of Expressive Arts | Mrs A Copland |
| Head of Year 10 | Mrs S Lowe/Mrs J Campbell | Head of Geography | Mr T Langridge |
| Deputy Head of Year 10 | Mrs S Goodale | Head of Languages | Mrs H Pirie |
| Head of Year 11 | Mr C Butterworth | Head of Mathematics | Ms K Sardeson |
| Deputy Head of Year 11 | | Head of Physical Education | Miss A Reynolds |
| Head of Sixth Form | Ms J Houghton-Wood | Head of Science | Ms L Atkins |
| Deputy Head of Sixth Form | Mrs M Henson | Senco | Mr M Tee |
| Acting Assistant Principal & Director of Achievement | Mr C Emmerson | Head of EAL | Miss A Godzisz |