Rewards Store
Rewards at Stanground Academy
ASPIRE points
Students are awarded ASPIRE points in lessons and around the academy. This can range from working hard in lessons to holding a door open for another student or staff in the academy. These points are then automatically turned into spendable points which can be spent in the academy's rewards store.
Rewards store
The store has a variety of items which can be purchased by students in all year-groups. These items range from pens and pencils to football and rugby balls, plus school cinema and non-uniform passes. There is also a wide selection of revision resources to support our student's preparation for their exams.
Students can purchase their items using the Class Charts app or website www.classcharts.com and they are delivered the following week during tutorial time.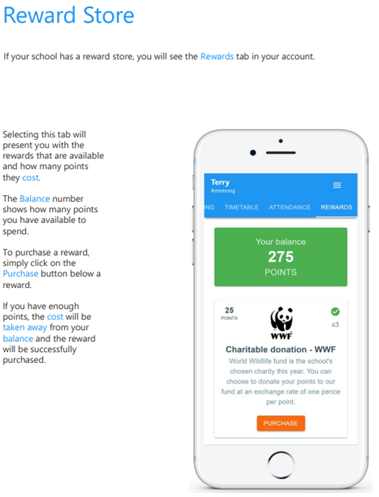 Rewards trips
Towards the end of the academic year, we are planning on running reward trips for all students. There will be a wide variety of options available at a range of costs.
Students will be categorised into Bronze, Silver and Gold - with Gold students getting the priority on their choice of trip.
The thresholds for these categories will be linked to: ASPIRE points, corrections, lates, uniform and attendance.