Year 7 Base
Having a separate year 7 base is a core commitment for any Academy sponsored by the Greenwood Dale Foundation Trust.
At the Stanground Academy, year 7 pupils will work in their own base, separate from the rest of the school, to ensure they are safe and secure and to make the very best start to their secondary education. They also have a separate lunch break from the other years so they can eat their midday meal without pressure and have time to talk to friends or engage in a range of lunchtime activities provided by the Academy.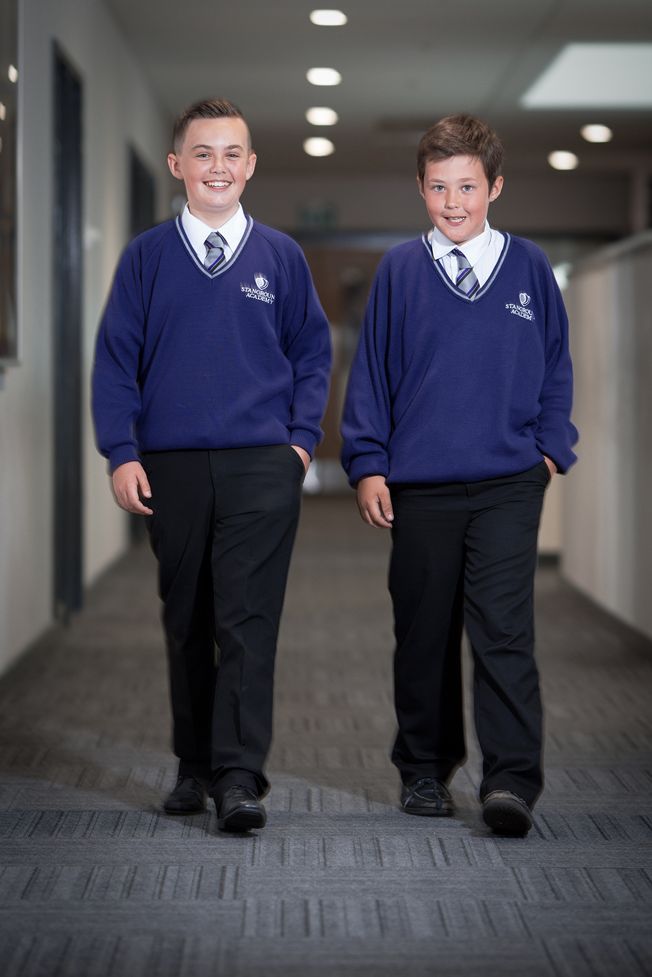 In year 7 we use the best practice from both primary and secondary teaching to ensure that students are supported in their learning and are academically stretched. We expect all the Academy's students to make rapid progress. Some staff specialise in teaching these younger students and students will be well known to this dedicated team.
Strong literacy skills are essential to help students do well in every area of the curriculum. The Academy uses innovative approaches to improve literacy skills with all its students, and especially those who need support. The Academy sets by ability from the beginning of the year 7 curriculum to ensure teaching matches the needs of all students. Students will also benefit from student mentoring, peer reading support and sports, academic and other peer coaching from older post-16 students.
The Stanground Academy seeks to work collaboratively with year 6 pupils in primary schools, for all or part of the school year, to ensure a smooth transition to secondary education. We will undertake outreach work with primary schools to improve the capacity of pupils in year 6 to engage fully with the curriculum when they join the Academy in year 7.
Our year 7 bases are vibrant, happy and successful places. Students make rapid progress and become more confident learners. Parents of year 7 students are always welcome to visit during the day to engage in their child's education.
At the Stanground Academy we encourage our students to engage in as wide a range of additional activities as possible, including competitive team games, sport for pleasure and fitness, dance, drama and music. We are particularly keen to help students continue with or take up the playing of a musical instrument or instruments, at no cost to the family.