Children's Mental Health Week
Children's Mental Health Week 5-11 February 2018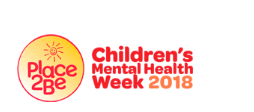 This Children's Mental Health Week, we're encouraging children, young people and adults to celebrate their uniqueness. It's all about #BeingOurselves!
When we have a positive view of ourselves it can help us to cope with life's challenges, and recognising the different qualities of others can allow us to connect with those around us – which is vital for our own and others' wellbeing.
For more information visit their website: https://www.childrensmentalhealthweek.org.uk/
Other websites for our students
Supported by our Academy
CHUMS Mental Health & Emotional Wellbeing Service for Children and Young People provides therapeutic support in a variety of ways. CHUMS has developed a unique service delivery model to ensure that children and young people are able to access a service that supports their individual needs.
For more information visit their website: http://chums.uk.com/

Kooth is an online counselling and emotional well-being support service for children and young people available free at the point of use when commissioned in their area. As an early intervention solution, Kooth helps to reduce waiting times for young people seeking help while removing the stigma associated with accessing mental health support.
For more information visit their website: https://kooth.com/